The Cooler Chronicles: Friends Edition
Meet Our Taproom Servers!
Alexa, cue the Friends theme song…
"So no one told you life was gonna be this way
Your job's a joke, you're broke
Your love life's D.O.A
It's like you're always stuck in second gear
When it hasn't been your day, your week, your month
Or even your year,"
The Pitt Crew will be there for you.
As a crew, we want everyone to know that we miss you. Things may be different as taproom service returns, but our spirit will be the same as always. When you join us in the taproom, know that it is a place where everyone is welcome and a place where you can be yourself. Read along to find out more about our taproom servers and their unique personalities.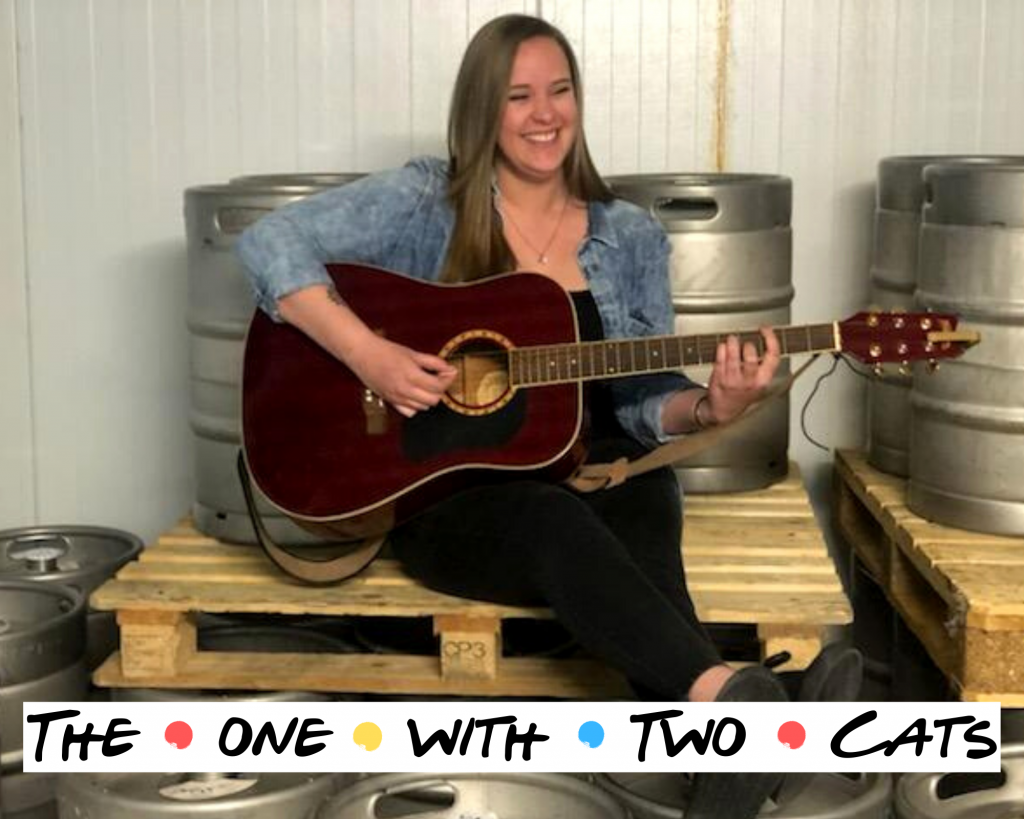 To kick things off, I'll start with an OG Pitt Crew Member, Stephanie Hall. Stephanie came to Greenville from Poolesville, Maryland in 2013. Since then, she's emerged into the local music scene as a singer and guitarist. She has two crazy cats, Porkchop and Pluto. You may find Stephanie mixing drinks and serving pies next door at Luna Pizza, where she is also an OG Staff Member. If she were a Friends character, Stephanie would be Phoebe so she could put her own spin on "Smelly Cat."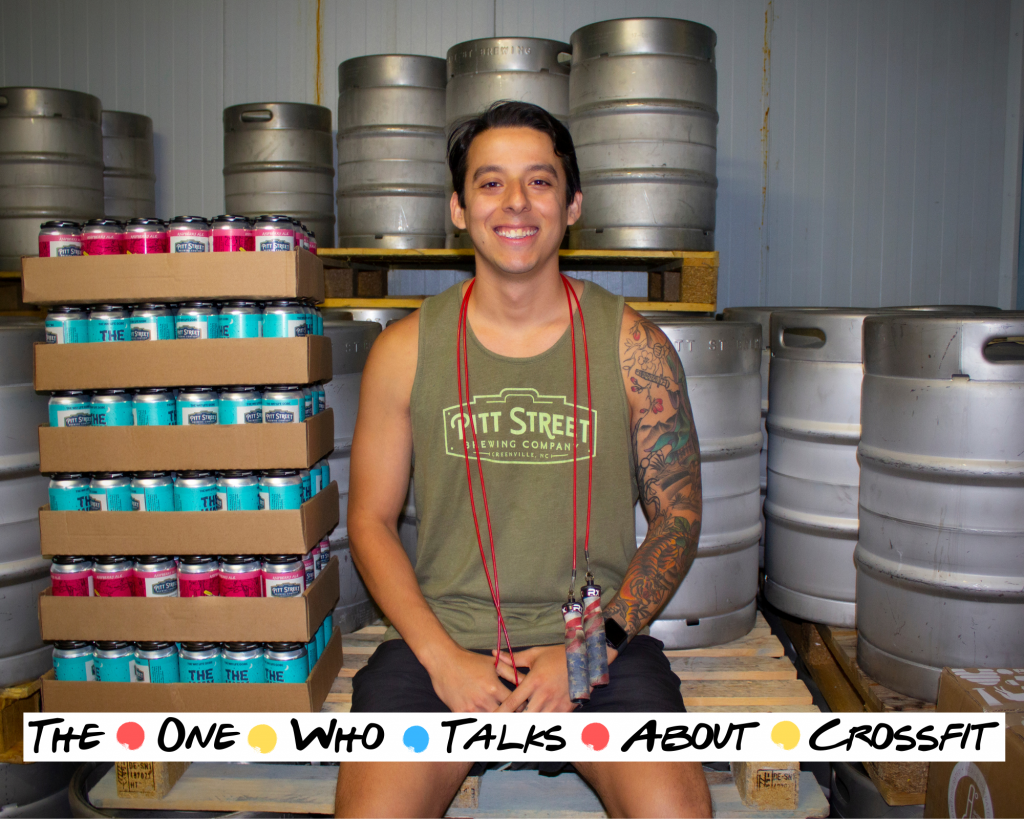 Armando Rodriguez has been on the Pitt Crew since day one. He can often be found on a foam roller in the brewhouse as he attempts to recover from CrossFit Greenville's workout of the day. Recently certified as a CrossFit Level 1 Trainer, Armando interns at CrossFit Greenville where he explores his passion for athleticism and helps others who are on their fitness journey. His training buddy is a beautiful Australian shepherd and pit bull mix named Rose. Armando finds himself most comparable to Ross from Friends because when it comes to training, he tends to nerd out.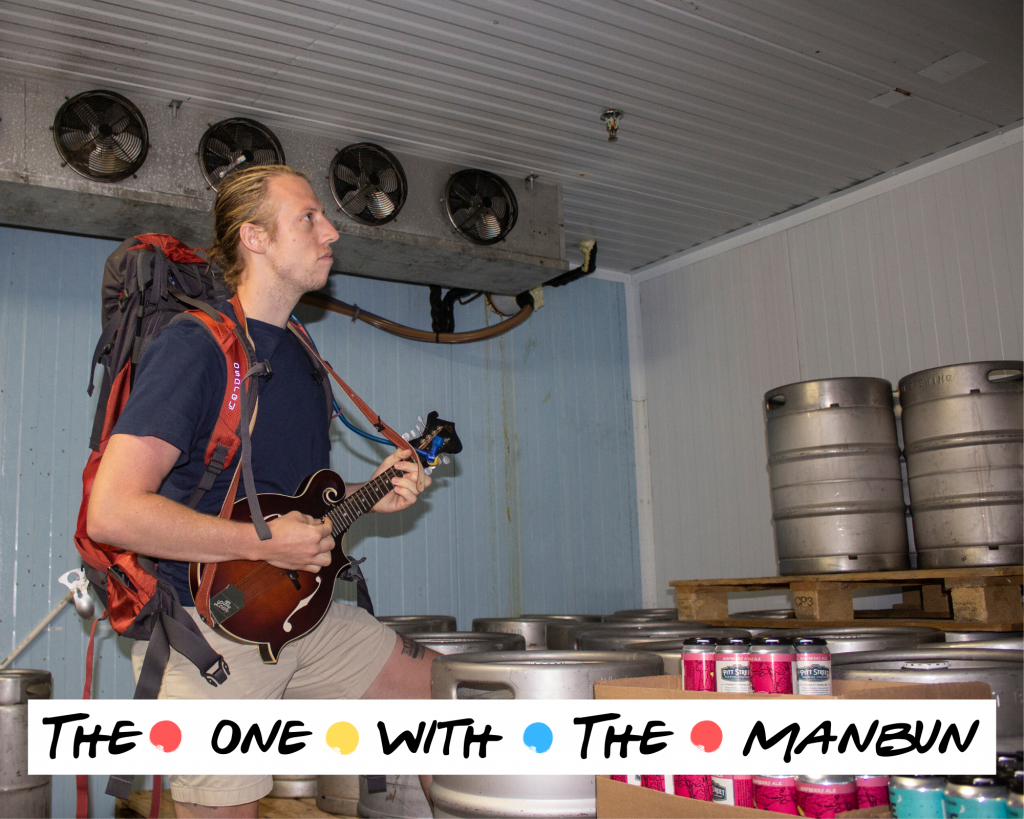 Introducing the Founder of the Cooler Chronicles, Luke Weaver. Originally from Eastern North Carolina, Luke returned to the area with his Bachelors in Geology from NC State University. He is a middle school teacher with a passion for science at P.S. Jones Middle School in Washington, NC. Luke is an avid outdoorsman who enjoys hiking and kayaking beautiful locations around North Carolina. In his free time, he loves live music and jamming out on the mandolin. Luke says that if he were a Friends character, he would be Kramer Seinfeld because Seinfeld is better.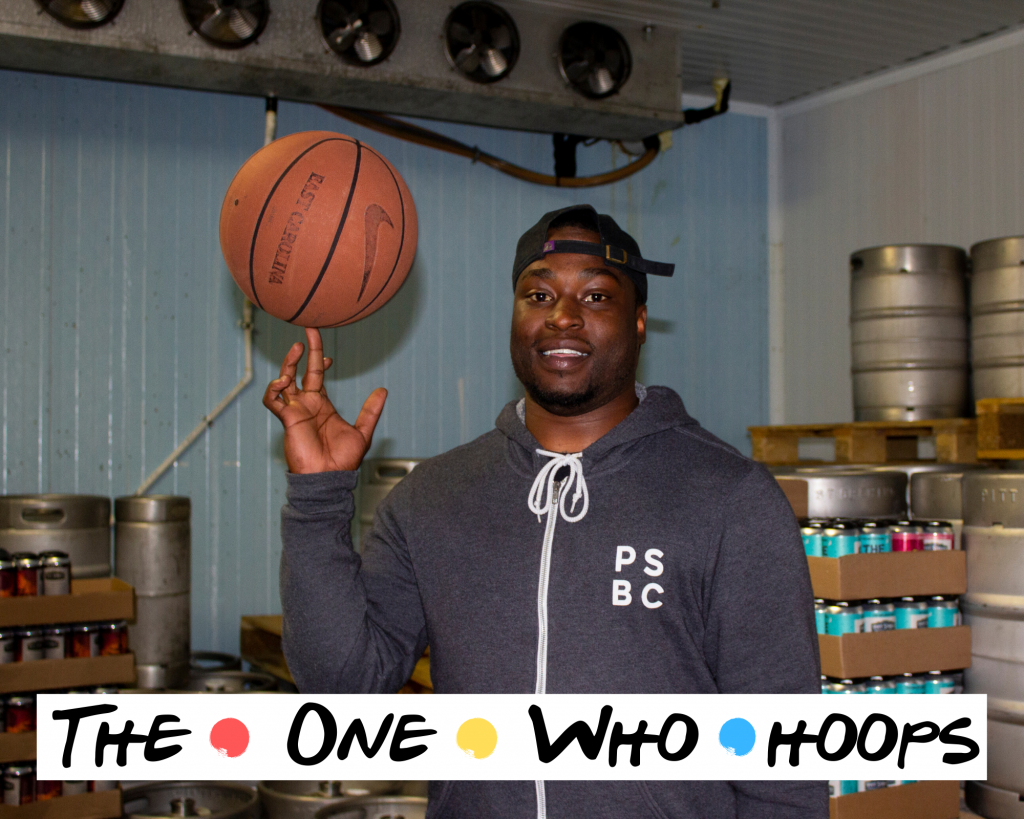 Jeloni Harris has also been on the Pitt Crew since the taproom opened its doors for the first time. As the crew's ultimate sports fan, his favorite teams include UNC basketball, Miami Heat, and the Tampa Bay Buccaneers. During a time without sports, Jeloni has been helping his daughter Wynter with her gymnastics and even welcomed his baby boy Joshua to the world. Both Wynter and Joshua have a smile as big as Jeloni's. If Jeloni were a character from Friends, he would be Joey because he is a loyal friend that would do anything for the crew and for his family.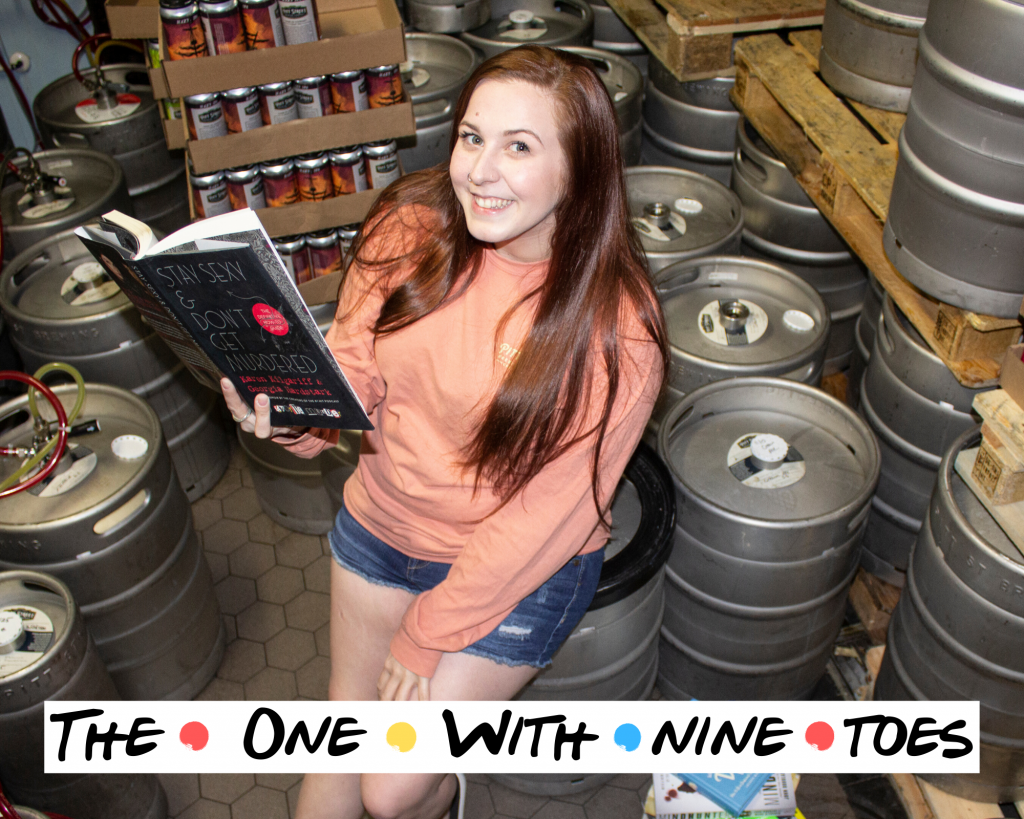 Haley Kidney has brought tons of positive energy to our crew as she joined this past year. Recently enrolled at ECU for the Fall, Haley will be studying restaurant hospitality and American Sign Language. When she's not on the clock, she loves to read and listen to true crime podcasts. Unfortunately, in 2013, Haley was diagnosed with Aggressive Digital Papillary Adenocarcinoma, an extremely rare type of cancer. She lost a large part of her lymphatic system and her big toe during the fight. Since 2018, she has been a cancer survivor and is happy to spend her time surrounded by friends, customers, and great beer. If Haley were a Friends character, she would be Chandler because she shamelessly embraces her questionable dance moves.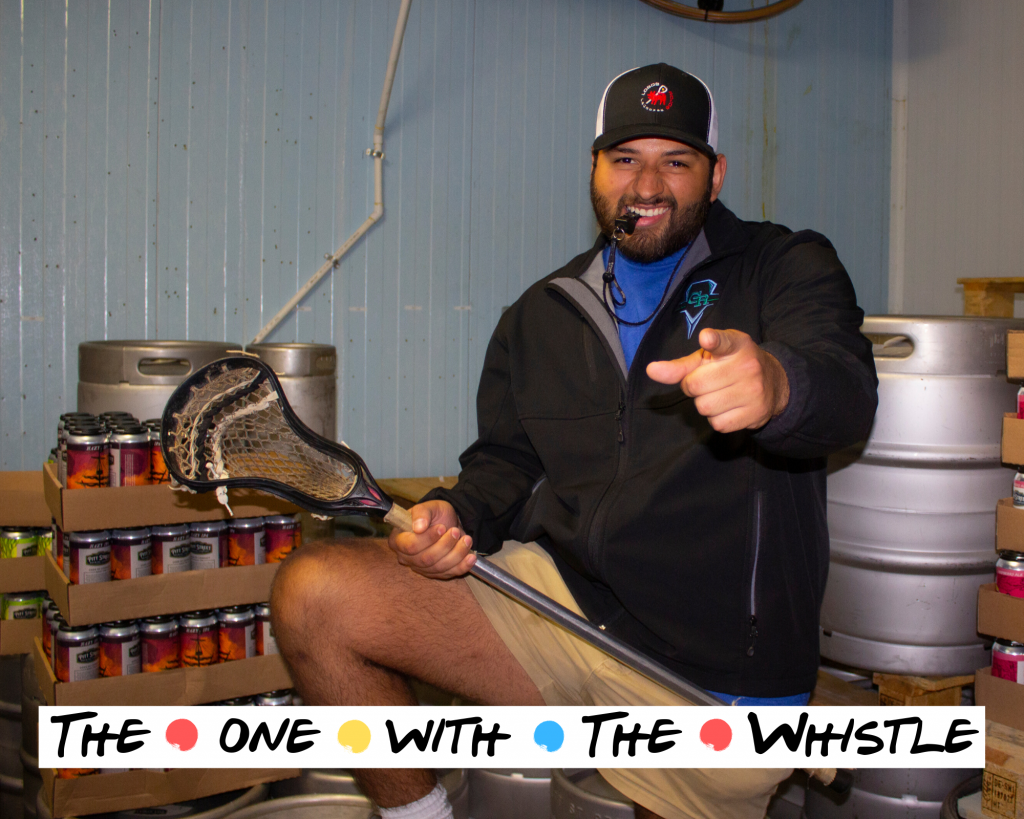 Julian Lopez, former busboy, has stepped up to help fill your growlers and get your beer to you during the pandemic. Julian is currently studying at ECU where he plans to earn a major in economics and minor in business administration. He shares his passion for lacrosse with aspiring athletes as the assistant lacrosse coach at J.H. Rose High School. Penny, a furry four-legged friend, is his number one gal. If Julian were a character from Friends, he would be Joey because he dreams big and will always make you laugh.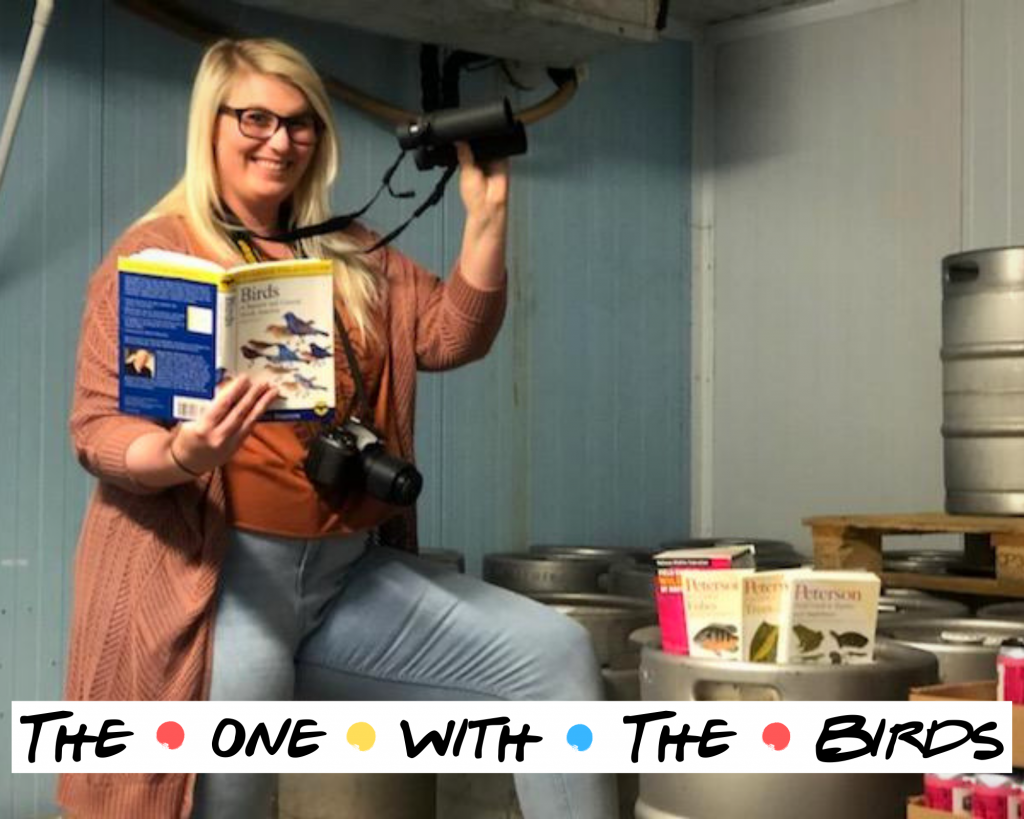 Taryn Sutton joined our crew this past year and is our go-to girl for any questions about bugs or animals. She is also employed at River Park North as the STEAM Lab Coordinator where she programs activities incorporating science, technology, engineering, art, and math. Taryn is currently earning her master's degree in recreation and park administration at ECU. Last summer, she completed her undergraduate internship in Alaska as the camp counselor for a local environmental education and outdoor recreation summer camp. She loves exploring the outdoors with her adorable pup Willow. If Taryn were a Friends character, she would choose to be Ross because she loves sharing random animal facts.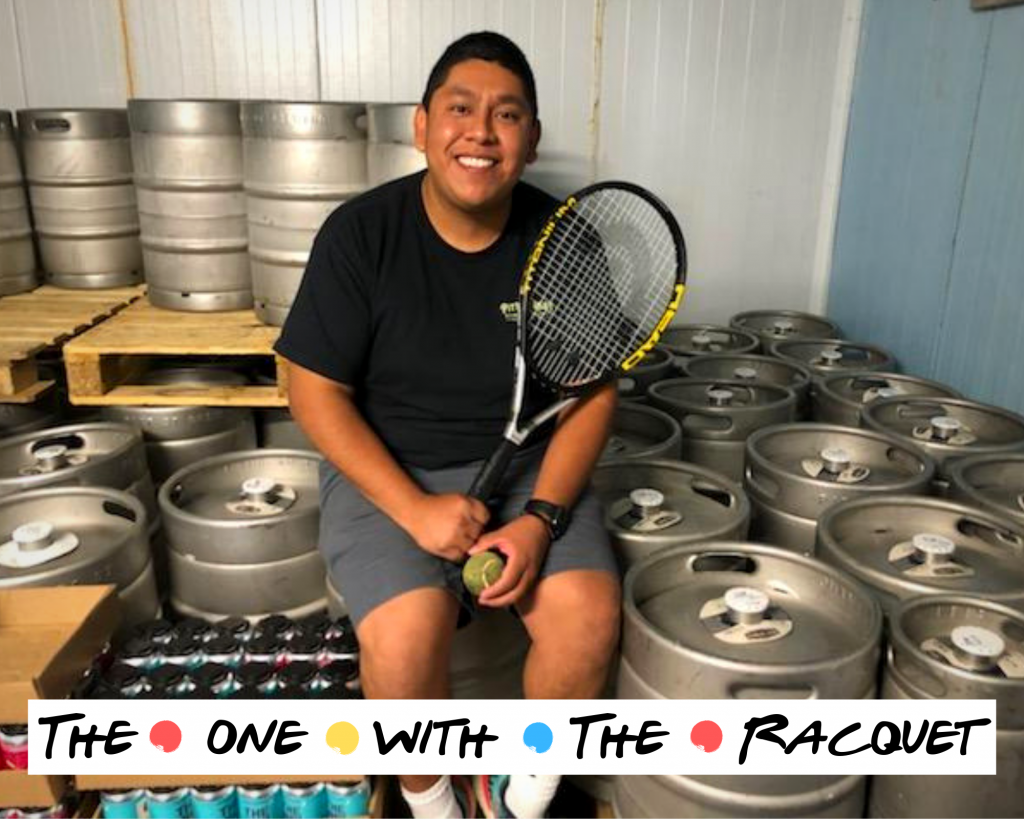 Peter Ramirez is the most recent addition to our team. He grew up in the area and graduated from ECU in 2013 with a degree in hospitality management. Peter enjoys playing outdoor sports like tennis and spike ball. With a cold Dapple Dog Dry Stout in hand, he will join you in cheering on the Carolina Panthers. Peter's favorite movies are the Fast and Furious series. If Peter were a character from Friends, he would be Chandler because he is sarcastic and a kid at heart.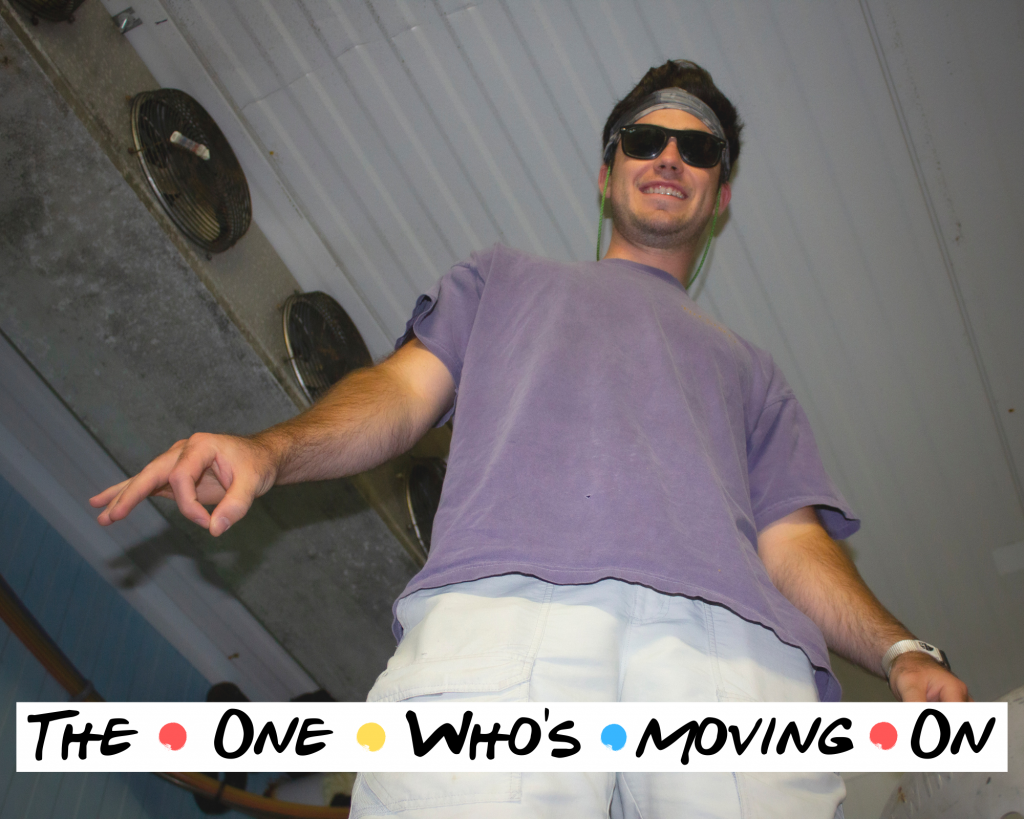 Brandon Becker, our fearless Pitt Crew Chief, has been with Pitt Street Brewing Company since the beginning. He enjoys traveling to music festivals like Bonnaroo, Voodoo, and others across the nation. If Brandon were a Friends character, he would be Chandler because his level of sarcasm shows no mercy. Brandon graduated from ECU this past Spring with a degree in Management Information Systems. We are excited to share that Brandon has accepted a job with Dell in Austin, Texas. He will be leaving us as the reigning champion of the crew's never-ending circle game. We appreciate Brandon for his hard work and dedication over the past two and a half years, and Pitt Street just won't be the same without him. Brandon we will miss you!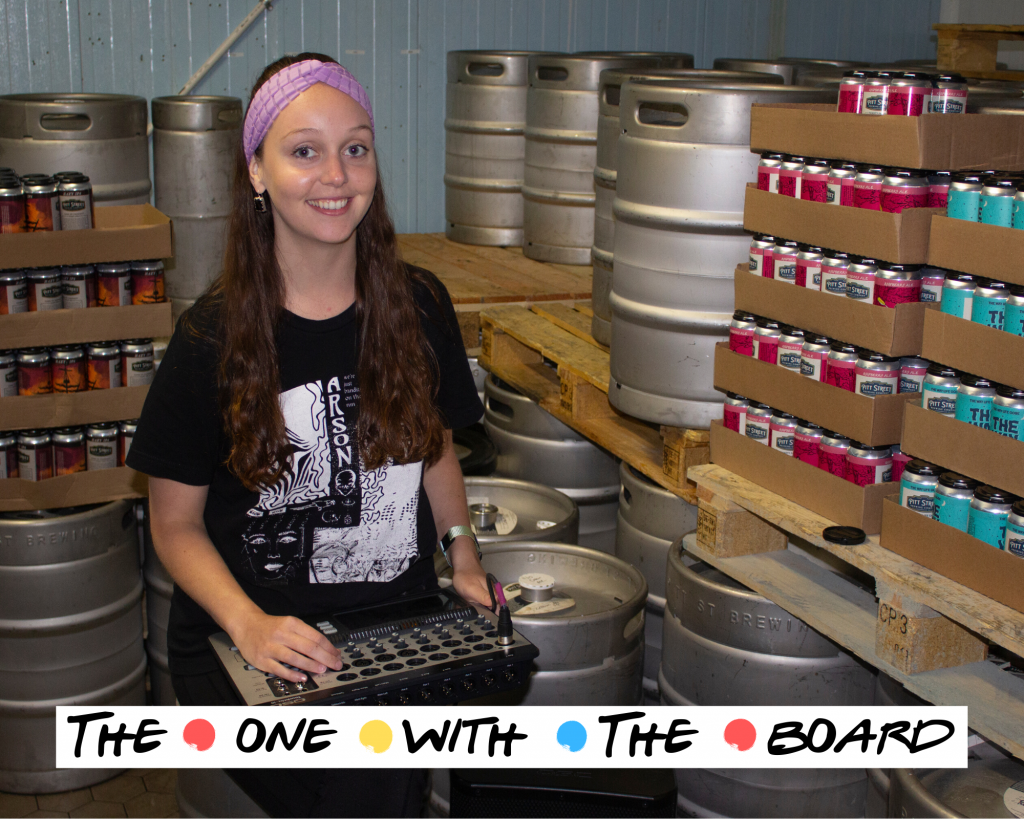 And lastly to wrap things up, I am Gabrielle Whitlock. On the crew since day one, Pitt Street Brewing Company has been a home away from home to me as I've gone through my undergraduate and graduate studies in communication and English at ECU. During the weekdays, I now work full-time as the Special Events and Marketing Coordinator for the Washington Tourism Development Authority. Also, I book the music and mix the audio at all your favorite Pitt Street events. In my free time, I enjoy playing with my giant puppy George, spending time outside, and traveling to concerts. If I were a Friends character, I would be Monica because inevitably the party planner and hostess.
Thanks for reading. We hope to see you soon!